Concerts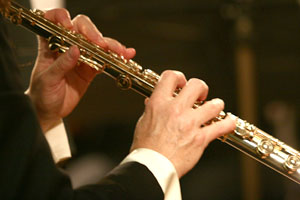 In addition to its professional engagements, con brio! sponsors and participates in numerous musical events each season including appearances on established recital series such as the Kennedy Center's Millennium Stage, the Grace Church Bach Festival, Church of the Epiphany's "Concert at Noon", and others. Ms. Dowd and

have also appeared as guest soloists with the Annapolis Chamber Symphony under the direction of J. Ernest Green.

was a featured artist at the John F. Kennedy Center for the Performing Arts "Soundtracks: Music and Film" festival and was also invited to perform at the Austrian Embassy in a special Viennese concert celebrating the 50th Anniversary of the American-Austrian Society.

is available for private concerts in your home. To discuss the various combinations, obtain repertoire lists or a price quote, please contact

Please let us know if you would like to be added to our concert mailing list.
The

upcoming events and concerts:
details coming soon!
To discuss the various combinations, obtain repertoire lists or a price quote, please contact